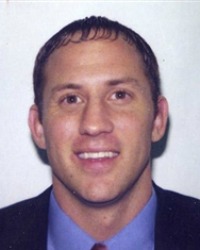 Brandon W. Simmons has started his career as financial advisor with A.G. Edwards in 2004. He then spent 8 years with Ameriprise Financial before joining 360 Wealth Management in August of 2017. He has been named a Five Star Wealth Manager for Investing in the August edition of Texas monthly for years 2012-2016.*
Brandon has one mission as a financial advisor: to help his clients achieve their financial and investment goals. Brandon's core principles are honesty and integrity. He believes that knowledge is vital to success and is passionate about educating his clients so they can make informed and well thought out financial decisions.
Education, Background and Licenses:
MBA Masters of Business Administration Finance: Texas A&M University Cum Laude 2001, College Station
Bachelors of Business Administration Marketing: West Texas A&M University Summa Cum Laude Valedictorian 1998 of graduating college of business class of over 100 of college of business graduates. Named outstanding Marketing Senior. Investment Series Scholarship recipient
United States Navy Veteran 1992-1996 Cryptologic Technician CTR2 highest level security clearance holder for enlisted personnel
Series 7 registration held with LPL Financial
Series 66 registration held with both LPL Financial and 360 Wealth Management
Group 1 life insurance
In Brandon's personal life, he enjoys spending time with his friends and family. His son was born in 2005 who he spends as much time as possible with. He's also the primary care giver for his mother who is battling COPD. His hobbies include coin collecting, working out, traveling, and sports.
*Award based on 10 objective criteria associated with providing quality services to clients such as credentials, experience, and assets under management among other factors. Wealth managers do not pay a fee to considered or placed in the final list of 2012-2016 Five Star Wealth Managers.
CONTACT 360 WEALTH MANAGEMENT
Address:
15110 Dallas Parkway
Suite 500
Dallas, TX 75248
Main Phone: 972-421-1360
Main Fax: 972-421-1390
Securities offered through LPL Financial, Member FINRA/SIPC. Investment Advice offered through 360 Wealth Management, a dba of Advisor Resource Council, a registered investment advisor. 360 Wealth Management and Advisor Resource Council are separate entities from LPL Financial.
The LPL registered representatives of 360 Wealth Management may only discuss securities or transact business with persons who are residents of AK, AL, AR, AZ, CA, CO, CT, DC, FL, GA, HI, ID, IL, IN, KS, LA, MA, MD, MN, MO, MS, NC, NE, NH, NM, NV, NY, OK, OR, PA, RI, SC, TN, TX, UT, VA, WA.
No information provided on this site is intended to constitute an offer to sell or a solicitation of an offer to buy shares of any security, nor shall any security be offered or sold to any person, in any jurisdiction in which such offer, solicitation, purchase or sale would be unlawful under securities laws of such jurisdiction.