[/db_pb_fullwidth_slider]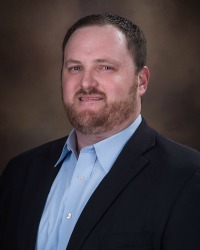 Brian Ruff grew up in Midlothian, TX and lives in Burleson with his wife Ashlea and their three children, Brooklyn, Barrett and Libby. They are actively involved with the Christ Chapel Bible Church in Fort Worth and enjoy fellowship with other families at the church.
Brian graduated from Texas A&M University in 2004 where he majored in Sports Management. He is still actively involved in "Aggieland" and attends most home football games and never misses a chance to tailgate.
After graduation from A&M Brian was a teacher and coach in his hometown of Midlothian for two years. He concluded that it would be easier to explain complex principles to adults than middle school children. He started his financial services career with Edward Jones in 2007, where he developed a passion for working closely with client to help them achieve their financial goals. In late 2010, Brian moved his business to Merrill Lynch in downtown Fort Worth, where he was able to provide his clients with a more diverse investment mix.
After three years at Merrill Lynch, Brian discovered the value of having independent practice at LPL Financial. With the help of Sean Kernan – another former Edward Jones advisor that shares the same passion for helping clients – Brian was able to establish his own practice and focus solely on client service.
CONTACT 360 WEALTH MANAGEMENT
Address:
15110 Dallas Parkway
Suite 500
Dallas, TX 75248
Main Phone: 972-421-1360
Main Fax: 972-421-1390
Securities offered through LPL Financial, Member FINRA/SIPC. Investment Advice offered through 360 Wealth Management, a dba of Advisor Resource Council, a registered investment advisor. 360 Wealth Management and Advisor Resource Council are separate entities from LPL Financial.
The LPL registered representatives of 360 Wealth Management may only discuss securities or transact business with persons who are residents of AK, AL, AR, AZ, CA, CO, CT, DC, FL, GA, HI, ID, IL, IN, KS, LA, MA, MD, MN, MO, MS, NC, NE, NH, NM, NV, NY, OK, OR, PA, RI, SC, TN, TX, UT, VA, WA.
No information provided on this site is intended to constitute an offer to sell or a solicitation of an offer to buy shares of any security, nor shall any security be offered or sold to any person, in any jurisdiction in which such offer, solicitation, purchase or sale would be unlawful under securities laws of such jurisdiction.