[/db_pb_fullwidth_slider]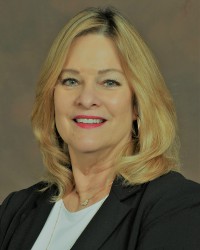 Janet Broyles got her start in Financial Services in 1984 in Raleigh, NC, with Connecticut Mutual Life Insurance Company, which later merged with MassMutual Financial. In the early years of her practice she obtained insurance licenses (Life, Accident, Health and Long-Term Care) and securities registrations (Series 6, 7, 24, 63 currently held with LPL Financial), and was appointed as the Advanced Sales Coordinator and the Investment Specialist for D.L. Davis and Company. During her years in Raleigh, she divided her time between her individual and corporate clients, and the supervision and training of the 25 registered representatives in her firm. She moved to Dallas, TX in 1997 and began focusing exclusively on the investment, insurance and planning needs of her individual clients and in 1999 became a Registered Investment Advisor. Seeking the objective research and expansive investment options that Independent Broker/Dealers provide, Janet left MassMutual in 2005 and became a Financial Advisor with LPL Financial. She joined 360 Wealth Management in December of 2012 and loves the office synergy and investment philosophy of the firm.
As her client base grew older, Janet saw a real need for specialization in retirement need solutions. She realized that all advisors are trained in accumulation, but very few are trained in finding creative ways that seek to generate income in retirement. With more than 30 years in this business, she knows that protecting your assets in down markets is just as important as accumulating money in up markets.
Janet's practice begins with getting to know every client personally and learning their specific situation, then tailoring portfolios and plans to work toward their goals. Because she has appropriate licenses and registrations, and the resources of LPL Financial, she has a wealth of tools and information at her disposal. Janet also maintains numerous strategic alliances throughout the Metroplex and the US, which provide guidance and a referral base for work needed outside the scope of her expertise (such as Attorneys, CPA's, Corporate Benefit services, etc.).
In addition to the support of 360 Wealth Management, Janet has a dedicated assistant, Kendall Victor, that works exclusively for her. "When someone becomes our client, we want them to feel like they are part of our family, and we go to great lengths to make sure they do."
Janet is married to Jack Broyles and they have two daughters and two adorable grandchildren. They reside in Dallas and are active in their church and community. Jack was Chairman Emeritus of the Board of the Greater Dallas Chapter of the Alzheimer's Association from 2011-2013. Janet was Past-President of AWARE, a grant making organization that raises money to fund other non-profit entities involved in research and services for Alzheimer's disease. Both Janet and Jack enjoy exercising and being outdoors.
CONTACT 360 WEALTH MANAGEMENT
Address:
15110 Dallas Parkway
Suite 500
Dallas, TX 75248
Main Phone: 972-421-1360
Main Fax: 972-421-1390
Securities offered through LPL Financial, Member FINRA/SIPC. Investment Advice offered through 360 Wealth Management, a dba of Advisor Resource Council, a registered investment advisor. 360 Wealth Management and Advisor Resource Council are separate entities from LPL Financial.
The LPL registered representatives of 360 Wealth Management may only discuss securities or transact business with persons who are residents of AK, AL, AR, AZ, CA, CO, CT, DC, FL, GA, HI, ID, IL, IN, KS, LA, MA, MD, MN, MO, MS, NC, NE, NH, NM, NV, NY, OK, OR, PA, RI, SC, TN, TX, UT, VA, WA.
No information provided on this site is intended to constitute an offer to sell or a solicitation of an offer to buy shares of any security, nor shall any security be offered or sold to any person, in any jurisdiction in which such offer, solicitation, purchase or sale would be unlawful under securities laws of such jurisdiction.